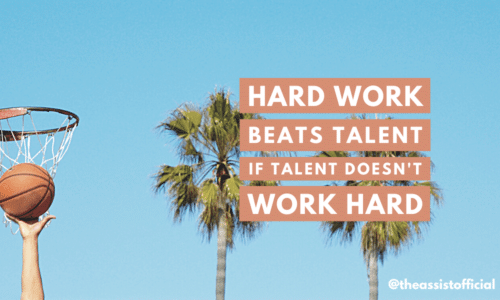 Brainteaser of the day: You're escaping a maze, and there are three doors in front of you. The door on the left leads to a pit of lava. The door in the center leads to a room filled with deadly gas. The door on the right leads to a lion that hasn't eaten in three months. Which door do you choose?
Click here to see the answer.
WEEKEND FINDS
Treat Yo'Self
TOGETHER WITH BONUSLY
Here's What Employees Actually Want
It's been quite a wild ride for HR teams over the last few years.
To understand what employees want most from employers, Bonusly put together this study.
One trend they've uncovered is that employees want more appreciation from employers — 63% of workers have described feeling unappreciated by their employer on a daily basis.
Here's what this free white paper includes:
📊 Survey results from 2,000 U.S. workers.
💚 How employees want to be recognized.
🤑 Where compensation, benefits, career growth opportunities, and wellness stipends fit into the larger picture.
✅ Takeaways for HR leaders and people managers.
FROM MARGARET BUJ
14 Quick Tips for Finding a New Job
Unless you are one of the lucky few who works in a high-demand career, finding a new job can be a challenging and frustrating experience.
You can make the job search a bit easier on yourself if you use proactive strategies for finding a new job – and the tips for finding a new job included in this article are applicable to all job seekers, from those just starting out to experienced candidates who need a quick refresher.
Here are some of my best tips for finding a new job at any career level.
TOGETHER WITH MORNING BREW
Get Smarter in Just 5 Minutes With Morning Brew
There's a reason over 3 million people start their day with Morning Brew—the daily email that delivers the latest news from Wall Street to Silicon Valley. Business news doesn't have to be dry and dense…make your mornings more enjoyable, for free.
P.S. Morning Brew is a huge influence on us and helped inspire us to launch The Assist. We highly recommend giving them a read.
FROM NEBULA
Communication Tips Based on Your Mercury Sign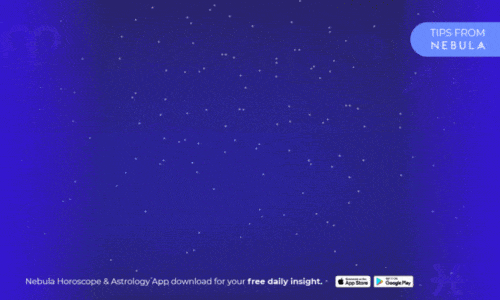 Mercury is a Planet of communication and communication is one of the a keys to getting where we want, weather it's a long awaited promotion, regualting a conflict situation, or letting our person know how we feel. Nebula's astrologer, prepared short tips to highlight the areas of the potential growth for the each Mercury sign.
☿ Find out your Mercury sign in Nebula.
Here are the tips for the each Mercury sign
Aries
Your fiery nature serves you well in some situations, but not all. Pick your moments to release the inner fire. Sometimes, your communication would be better served by taking a calm and centered approach.
Taurus
As an earth sign, you communicate best when you are grounded. Stick to your strengths when it comes to trying to make your voice heard by keeping yourself grounded and sticking to your guns. It will serve you best. Mercury appreciates when you play to your strengths.
Gemini
Even if it's uncomfortable for you, make sure you say how you are feeling. To be understood is your number one goal in life, so don't block yourself.
Cancer
You can sometimes be a people pleaser, Cancer. This means you can say yes when you mean no. It comes from a good place within, but to be understood better, you must say no when that is what you mean.
Leo
This is your biggest communication block, contrary to your Lion like nature, you can be guilty of feeling shy. This reservedness will not help you to communicate effectively, especially in relationships, so do your best at pushing through in these moments.
Virgo
Release that heart Chakra of yours, Virgo. It is vital in order to communicate with yourself, others, and the universe. You feel deeply, and there is no need to apologize for that, let it out.
Libra
Remember, communication is two ways. Truly listen, with all 5 senses, to understand what is being said and felt. Listen deeply to be able to communicate more effectively & truthfully.
Scorpio
Yes, you can sometimes be too direct. To truly understand and to be truly understood, it is important to put thought into what you are communicating.
Sagittarius
To avoid sending mixed messages, make sure you communicate what it is you wish to communicate. Don't go around the houses, stay ok the matter at hand and keep it brief and specific where ever possible, especially when it's important.
Capricorn
Messages can be received differently depending on when they are communicated. Therefore, timing is key! Especially for you, Capricorn! Be aware of your surroundings and emotions… not everything is best spoken as soon as it is thought or felt.
Aquarius
You're uniqueness and identity is everything to you, Aquarius! So don't water yourself down when it comes to communication, and I mean communication in every sense. With yourself, with others, in business and relationships, and especially with the universe. Being yourself will always be the key to your success.
Pisces
Communication is a verb, it is an action, something that we physically do – however that might be (speaking, body language, messaging online, manifesting with the universe) & so it is important to get those thoughts and feelings out there, Pisces, you are ever the dreamer – so this can be a challenge for you. Don't hesitate to share your dreams and intentions because that's how you make them come true.
Please don't hesitate to reach out to our astrologers if you want a more specific explanation about your communication and other matters. Each of us is a whole universe and for more specification we need to know your Natal Chart details 🌌
For everyday inspiration and insight 💜.
A QUOTE TO LIVE BY
From Earl G. Graves, Sr.
"Hold on to your dreams of a better life and stay committed to striving to realize it."
Joanna's Recs
Cameron's Recs
Show to binge 📺 :
Too Hot to Handle (Netflix)
Song to bump 🎵:
Wrapped Around Your Finger by Post Malone
Podcast 🎙️:
La Platica
PARTNER PICKS
In Case You Missed It…
NEW & NOTEWORTHY
Latest Listings
Join Our Lunch & Learn: How to Make The Most of Your 401K 
We've partnered with
Capitalize
and Tess Waresmith on this Lunch & Learn to help you reach financial independence faster.
Register here so you can attend, or receive the recording if you can't make it.
The Assist Store
🚨Help Wanted
Craving more content? Here are some recs to tie you over until then.
👉 We've launched our
Private Facebook Group
!
Join today
.
PETOF THE WEEK
Stevie Nicks
Say "Hi" to Stevie Nicks! Stevie does a great job at helping out her humans, such as laying on their hands while trying to work. Her favorite activities include eating treats and laying spread eagle on her back in the middle of the kitchen while her humans make dinner.
We're huge pet lovers at The Assist and want to feature a pet each week — send us a photo of your fur baby to be featured!
💌  Reply to hello@jointheassist.com with your pet's name, photo and a fun fact about your pet.