Brainteaser of the day: A man describes his daughters, saying, "They are all blonde, but two; all brunette but two; and all redheaded but two." How many daughters does he have?
Click here to see the answer.
WEEKEND FINDS
Treat Yo'Self
TOGETHER WITH DR. NOOR ALI
Don't miss your health insurance open enrollment
Dr. Noor is on a mission to reinvent the customer experience for health insurance for independent contractors in the US.
If any of the below sound familiar…
"I signed up for COBRA. It's unaffordable and it's going to run out, I don't know what to do about health insurance!"
"I'm really healthy and hardly use my health insurance, there has to be something more affordable for my level of usage."
"I need to figure out my health insurance, but I don't know the first place to start!"
"I'm the owner of an LLC and I have some 1099 freelancer employees — what can I do about their health insurance benefits?"
…Then book a
free consultation
with Dr. Noor Ali to have your health insurance questions answered.
FROM MARLA TABAKA
Train Your New Employees in the Blink of an Eye
Employees are the heartbeat of your micro-business but being an employer does not come without complications. In the last couple of weeks, I've had several clients bring the same issue into our sessions: problems with getting new employees up to speed. Cases varied from the work not getting done at all, not being done correctly, and/or issues with meeting deadlines. These scenarios were presented by three different clients in distinctly different industries, yet I saw a common thread.
All of these employees were hired within the last six months and hold jobs that are very detailed. The problem lies in the fact that these workers were either too uncomfortable or too stubborn to ask for help. In some instances, by the time an employee realized they did not have enough information or knowledge to complete certain tasks, they were too embarrassed to ask for help. The consequences can be costly. In one case, thousands of dollars' worth of billing did not get tracked or invoiced.
TOGETHER WITH SORA
It's 2022. New hire onboarding shouldn't be manual anymore.
Do you wake up in a cold sweat worried something just slipped through the cracks of your new hire onboarding? Are you tired of managing everything in ugly, out-of-date spreadsheets? The constant pings? Endless emails? 😩
Escape the burn-out and start delivering better onboarding experiences in less time with Sora 🎉.
Automate all those repetitive tasks in Sora, so you're spending less time on tedious stuff and more time delivering a great, human onboarding experience.
A QUOTE TO LIVE BY
From Stephen Curry
"There's more to life than basketball. The most important thing is your family and taking care of each other and loving each other no matter what."
FROM NEBULA
November Career Horoscope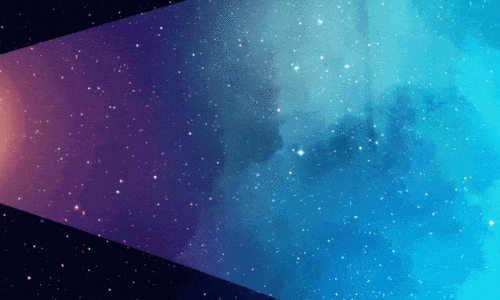 November brings us all together, and it's the time to start reflecting and wrapping up for the upcoming year. Astrologically, we have a very exciting and life-changing event – the total Lunar Eclipse that will take part in shaping your next 6 months. It will bring up ✨the d-r-a-m-a ✨ in the area of your life that needs a big shift. Although it might feel sudden and intense, the eclipse's aim is always your higher good.
If you want a better understanding of what's coming and how to make the best out of it, you can always talk to us in Nebula and keep an eye on your horoscope. 👀 Meanwhile, here is your little digest for the next month.
Aries – What are your strengths?
Your career will take a boost in November if you can lean into your strengths. Remember, we are all unique, and all have different areas of strength, so this is where knowing yourself comes in handy. If you are unsure what your strengths are, think about the skills you have that set you apart from the crowd. Do not reinvent the wheel. Play to your strengths at work right now, and you will be surprised by the results.
Taurus – Take pride in your work!
Taking pride in your work this month will dramatically change your prospects. We all have those everyday, non-exciting, and mundane tasks that need to be done, and the chances are you are on autopilot, completing a lot of your daily tasks in the workplace. Try to be more mindful in November, as this will lead you to become present and more productive. A great way to be mindful in your work is to take pride in what you are doing – make each task its own achievement and watch the results of this simple mindset change.
Gemini – Gratitude! 
Gratitude is going to be a game-changer in November. If you do not already know the power of gratitude, then this is the time to learn. Your ruling planet, Mercury, is at the center of things this month – right there in Scorpio. This means that your communication will be flawless, including how you communicate with yourself, so use this rare opportunity of clarity to let yourself know what you are grateful for. Start and end each day of this month by saying what you are grateful for in your working situation. There are always things to find to be grateful for. Then you can sit back and relax and see how this focus on being grateful allows the universe to rearrange itself and offer you better things.
Cancer – Leaning into your judgment!
Your intuition will be incredibly on point in November, so here is how you should use it when it comes to working. Use your judgment to determine your true motivations behind the career path you are forging (or wish to forge in the future!). Truly listen to what you wish to prioritize in your career moving forward. Once you have reflected on this information, you can let go of anything you might be doing or any situations holding you back. You only need actions and scenarios in your career path that will thrust you forward and not hold you back. Be careful about what you choose to let go; helpful things come in many forms, and it is important to be scrutinous.
Leo – Retreat!
This month is a really good time for you to take yourself off the front line for a while. It may seem that the cogs have been turning furiously this year, and now it's time to take some time away. Modern life can be demanding, and you may feel like you need to be constantly available to everyone. Take some time away, on your own, to release that energy and give yourself the space to be introspective. Use this time to not only unwind but also to look within and see how you truly feel about the direction your career is taking. Are you happy with your efforts? Are you happy with your levels of discipline? What else do you feel you could do to help build your dream career vision? Answer these questions, and you will be in a much stronger position.
Virgo – Find balance!
Virgo can often struggle with finding true balance because of the inner perfectionist that may live within you. However, this inner perfectionist will only hold you back. Balance is a much better option. Use your energy this month to lean into a sense of being proud of your work, even if it is not perfect, because it is good enough! Remember, perfection is not real and unobtainable, so chasing it will be a waste of good energy. Finding a more balanced approach will help with this and massively move things forward in your career.
Libra – React with kindness!
Be wary of any confrontations heading your way this month, Libra. The best way to respond to anyone who may bring an issue to you is with kindness and an open heart & soul. To fight fire with fire will only bring negativity and drama into your work life – and you don't have time for that. Try to empathize and understand where others are coming from, but at the same time, be true to yourself. You should be free to speak your truth if something doesn't feel right. However, your truth must come from a place of kindness. This being said, do not let people walk over you. You can be kind and still be assertive and mindful of your self-worth. Kindness is far from a weakness, so be careful with people who may think of it as such.
Scorpio – Feel enlightened! 
In November, you will begin to have sudden epiphanies as your intuition reaches a new level. Trust your gut and notice the things that suddenly appear. You will notice the answers you have been seeking about your career have been in front of you all along. This illumination will come as a shining light in your life, and you will release any stagnancy you may have been experiencing. Things will feel fresher, so allow your perspective to change with it. Your gut knows what is best, so reconnect with it. However, be slow to respond to your epiphanies, as acting too hastily this month could burn you.
Sagittarius – Be firm but fair!
This month it is time to take the bull by the horns and sort out that chaotic situation in your life once and for all. That situation you don't even like to think about is probably holding you back in your work and life. Be firm about boundaries, and work towards a peaceful resolution – that will serve you best. Don't let your emotions get the better of you, though, as you may react in an unfair manner, and this will only labor to create resentment from others towards you. You can't control others' emotions, but you can be firm but fair.
Capricorn – Keep going!
You have a goal or a dream for your career, Capricorn, and you may feel closer than ever to give up on that dream. Throughout November, the universe asks you not to give up on it because it is closer than ever. You have to dig deep to endure this final stretch. It is important to meet the universe halfway and understand that while better things are promised to come your way, you must also give fuel to the fire by truly committing to your dreams again. If you were looking for a sign not to give up – this is it.
Aquarius – Be curious about the unexpected!
This month you will find answers about your career in very unexpected places. Once these answers reveal themselves to you, you may not even know they were things you were looking for, but you will immediately realize how useful they can be in creating a next-level life in your career. Because the answers will be lurking in mysterious places this month, it is super important to take yourself off the beaten track at work this month. Connect with people you usually would not, and find curiosity to see what lies outside your comfort zone. The road less taken is the much more interesting one for you right now!
Pisces – Take the opportunity!
Pisces, opportunities will come like buses this month regarding your professional world. You spend ages waiting for one, and then three come along simultaneously. The important thing here is to take the opportunities when they arise, even if they don't particularly spike your interest initially. Think hard before saying no, as the opportunities can vanish as quickly as they appeared, and if you make the wrong choice, you may regret it further down the line. Think of them as investments and consider where they could take you in the future, even if not right now.
Joanna's Recs
Cameron's Recs
Show to binge 📺 :
Heartbreak High
Song to bump 🎵:
Heartless by Kanye West
Podcast 🎙️:
Table Manners
Movie 🎬:
Thor: Love and Thunder
PARTNER PICKS
In Case You Missed It…
TheFutureParty gives you an edge on the rest of the crowd every single morning (for free!) by breaking down today's hottest trends analyzing what they could mean for the future.
Bonusly put out a free Complete Manager's Guide to Employee Recognition. Swipe it here.
monday.com is the swiss army knife of project management software — and you can try it free today.
The Daily Upside helps you rethink your financial news diet and gives you crisp, unbiased business insights each morning for free.
NEW & NOTEWORTHY
Latest Listings
🚨 Job Openings
👉 We've launched our
Private Facebook Group
!
Join today
.
PETS OF THE WEEK
Ruca
This dear Ruca is the queen of being a social butterfly 🦋.
Her big personality has won over all the shop owners and neighbors she meets on daily walks due to her persistent asks for pets or treats. The smile that crosses her face when she sees an old friend, or makes a new one, reminds her humans how such a simple kind gesture can really impact others.
We're huge pet lovers at The Assist and want to feature a pet each week — fill out this form for your fur baby to be featured!