"Happiness is not something ready-made. It comes from your own actions." — Dalai Lama
FOR THE MIND
Post-Vacay Blues
Are you feeling the post-vacation blues? If so, you're not alone. In fact, nearly a third of US workers experience post vacation depression (PVD) after returning from a holiday.
But fear not, because we've got some strategies to help you transition back into the workforce like a boss.
Plan a Transition Day
Don't jump straight from the beach to the conference room — give yourself a transition day or two to ease back into the real world. This way, you can catch up on laundry, stock up on snacks, and take care of any last-minute vacation crises.
Set a "Welcome Back" Schedule
Going from zero to a hundred at the snap of a finger can be a recipe for disaster. Try easing back into your work routine by setting small goals or tasks in advance. This way, you can gradually adapt to your workload without feeling overwhelmed or anxious.
Set Boundaries and Take Timeouts
It's important to get things done, but it's equally important to take breaks when you need them. Returning to work after a vacation means leaving behind leisurely activities and re-entering a high-pressure environment full of deadlines and expectations. Don't be afraid to take timeouts throughout the day and set boundaries with colleagues regarding workloads.
Schedule Social Events
Schedule something you can look forward to the week you return, like a date night or a happy hour with friends or colleagues. This can help with feelings of disappointment when your trip ends and can help you power through the workweek.
TOGETHER WITH SUNSAMA
Meet Your New Productivity Assistant
Productivity isn't hard if you have the right system in place. "Atomic habits", in other words.
Sunsama is the system that helps you build the habits you need to live an ambitious and productive, yet balanced life.
Their unique "daily planning ritual" helps you be intentional about your workday so you work less but get more done. 7000+ professionals call it "the last productivity app you will ever need."
It's a risk-free trial as they don't take your card upfront. In less than 2 weeks, you will stop playing catch up with tasks and start living a balanced life where work doesn't consume you.
FOR THE BODY
Celebrate National Banana Day
It's National Banana Day!
Did you know bananas are the ultimate multitaskers? Not only are they loaded with vitamins and minerals, but they're also deliciously versatile.
Here are some ways to make the most of this humble fruit:
🥤Are you a smoothie lover? Add a ripe banana for a sweet and healthy twist on your favorite blend.
🍦 Want a dairy-free dessert? Whip up some banana ice cream by blending bananas with almond milk or coconut milk. It's like a tropical vacation in a bowl!
🥜 For a breakfast that will keep you going all day long, try blending bananas with nut butter, seeds, and fresh fruits.
🍌 Feeling hot, hot, hot? Slice up some bananas and freeze them for a cool and healthy treat on a sweltering day.
🍞 And let's not forget the classic banana bread. Make yours healthy by adding nuts, oats, and dark chocolate chips. Share it with your coworkers, or keep it all to yourself. We won't judge!
Here's a fun fact: bananas contain an enzyme called dopamine, which helps regulate moods and promote feelings of well-being.
Get creative in the kitchen and try out some new banana recipes today.
TOGETHER WITH MORNING BREW
Learn Something New Every Day
Join over 4 million people by reading Morning Brew — the free daily email delivering the latest news across business, finance, and tech.
Let's face it: traditional business news is dry, dense, & boring. But Morning Brew is written in a witty yet educational tone that makes reading the news actually enjoyable.
The best part? It's 100% free and only takes 5 minutes to read so that you can get all of the most relevant updates and get on with your day. Check it out!
FOR THE WALLET
Credit Scores 101
So, what exactly is a credit score?
Simply put, it's a number between 300 and 850 that reflects your creditworthiness, or how likely you are to repay your debts. The higher your score, the better your creditworthiness is perceived by lenders. A good credit score can help you qualify for lower interest rates on loans, credit cards, and even insurance premiums.
A quick snapshot of credit score ranges: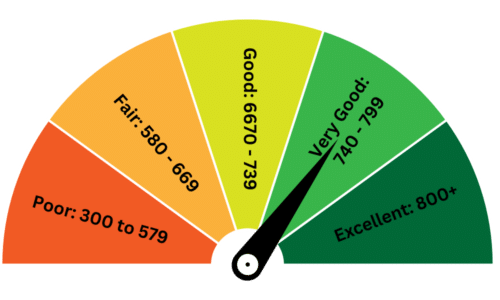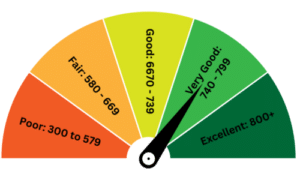 300 to 579: Poor
580 to 669: Fair
670 to 739: Good
740 to 799: Very good
800 and above: Excellent
Here are the factors you should pay attention to:
Payment history
The amount of debt you have
The length of your credit history
New credit inquiries
Note: Your payment history is the most important factor, as it accounts for 35% of your score. This means that paying your bills on time is crucial for maintaining a good credit score.
Now that we've covered that, what can you do to improve your credit score?
Pay your bills on time: Don't be fashionably late when it comes to bills, pay them on time to avoid negative impacts on your credit score.
Reduce your credit card balances: Aim to keep it below 30% to improve your score.
Check your credit report for errors: Mistakes happen, but don't let them drag down your score. Regularly check your credit report and dispute any errors you find.
Keep old accounts open: Keep your old accounts open even if you don't use them to boost your score.
Avoid opening new credit accounts: Opening new credit accounts can temporarily lower your score, so only do it when you really need to.
Consider a credit builder loan or secured credit card: If you're just starting to build credit or have a poor credit score, a credit builder loan or secured credit card can help you establish or rebuild your credit history.
There are also several websites where you can monitor your credit score for free, such as Credit Karma and WalletHub. These sites give you access to your credit report and score, as well as helpful tools and resources for improving your credit.
FOR YOUR TEAM
It's National Bicycle Day!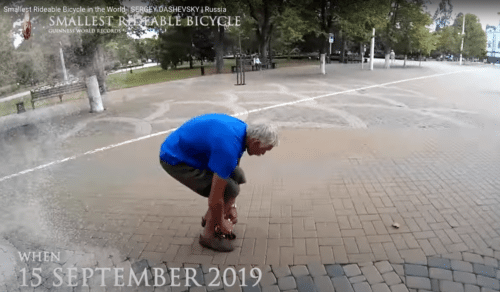 Fun fact: The world's longest bike is 41.42 m (135 ft 10.7 in) long, while the smallest bike is 8.4 cm (3.31 in).
PARTNER PICKS
Our awesome partners help keep our content free 🥰
The Daily Upside helps you rethink your financial news diet and gives you crisp, unbiased business insights each morning for free.
monday.com is the free work OS that lets you manage tasks, projects, and team collaboration so efficiently, you'll have time to actually enjoy your Monday (for once).
Talkspace is the therapist you can take anywhere, anytime, with licensed professionals just a text away. Get $100 off today.
The Impact Job is the free newsletter that helps you find your dream job in the social impact sector, because making a difference is more than just a career move — it's a power move.