Start your morning with this affirmation:
Today's checklist: Survive team growing pains, solve your training problems with a learning management system, swipe some meeting agenda templates, and find out what's happening in October.
YOU DO YOU
Growing Pains: Surviving Your Expanding Team or Organization
When you're a kid, growing pains can make you cranky, confused, and even a little bit irritational. When you're a fully grown adult, company and team growing pains can have the same effect. Letting them get the better of you could have repercussions for your career and your work relationships.
When they start screaming (or whispering) at you, listen to logic instead.
What the growing pains say about the responsibility management wants you to share:
Listen to logic: Give away your Legos.
During a talk for Slack, rapid-growth veteran Molly Graham uses a Lego metaphor to characterize the territorial "dibsing" that happens in play spaces, classrooms, and also companies.
You've been playing with a certain set of bricks (your tasks and responsibilities) for so long, you might be reluctant to let someone else have a go. But letting others play with your Legos frees you up to try building new things and enables your entire company to build more, and better, things.
What the growing pains say about all your new coworkers: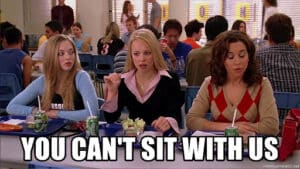 Listen to logic: Set aside your fear and insecurity in favor of empathy.
All your new co-workers are not threats or enemies. You're all on the same team after all. The desire to establish hierarchies and boundaries drives some people to avoid or withhold knowledge from their new teammates. That leads to absolutely nothing positive.
Instead, do as the Trello blog recommends and seek opportunities for cross-functional collaboration. You can start small by asking your new coworkers to help you in small ways, such as gathering images for a presentation or proofreading a report.
What the growing pains say about your original plan.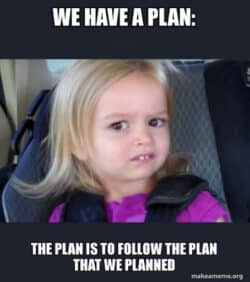 Listen to logic: Embrace the need to adapt.
As the business experts at the Chamber of Commerce of Metropolitan Montreal write, "As your business grows, your strategy needs to evolve to suit your changed circumstances."
Even the principles of biological evolution attest to the virtues of modifications over time.
How do you actually alter your vision to accommodate your growing team or company? You start with the facts.
The Sage Group recommends "gathering and analyzing business intelligence" as a strategic way to understand the multi-faceted and constantly shifting complexities of your growing business.
TOGETHER WITH ASAP
Don't miss this BOGO
ASAP's Virtual Event is fast approaching!
You definitely don't want to miss this jam packed one-day virtual training with exceptional speakers such as Dawn Monroe, Chrissy Scivicque, Madelyn Mackie, and Steven Iwersen.
It will cover hot topics like collaborative leadership, stakeholder management and excel data clean up techniques.
Each pass includes:
Curated selection of APC & EA Ignite's most valuable technology, leadership, and task management sessions.
Networking & peer discussion opportunities
On-demand access to sessions for 30 days post event
P.S. This discount expires 10/31/2022.
GET MORE SH*T DONE
Train without the pain
Employees want training. A Pew Research survey found that 87% of workers feel it's essential for keeping up with market changes. An Axonify survey found that 92% of employees experienced increased engagement when they had well-planned training programs.
We know you want to give your new and veteran staff the best-possible training, but you also have a jam-packed schedule of other sh*t that needs to get done. Provide amazing learning and development without working long hours with the right learning management system (LMS.)
Some top-rated options:
TOGETHER WITH MONDAY.COM
We Love a Good Template
We've compared monday.com to the Swiss army knife of project management softwares — and they've taken it up a notch by launching industry specific templates.
Here are some of our fave templates that you can use today (for free):
For HR & Recruiting:
For EAs/Admins/Operations:
LEVEL UP
Turnkey agenda templates for your next meeting
Your meeting is only as good as your agenda, and your agenda is only as good as your agenda template.
We'll admit this isn't a universally applicable admonimition, but for most meetings, an agenda could change outcomes from "waste of time" to "miraculously productive."
Here are some agenda templates you might want to swipe or bookmark:
WATERCOOLER TALK
Mark Your Calendar with These October Observances
PARTNER PICKS
Our awesome partners help keep our content free 🥰
TeamOut is an online platform where you can easily book a team retreat so you can build stronger relationships with your work fam.
Bonusly put out a free one-on-one meeting agenda template for Managers & Employees. Swipe it here.
Morning Brew is one of our fave newsletters — you can get your own copy here.
Weve offers over 100 games you can play with your team to build stronger workplace culture.
NEW & NOTEWORTHY
Latest Listings
🚨 Job Openings
👉 We've launched our
Private Facebook Group
!
Join today
.