Start your morning with this affirmation:
Today's checklist: Pomodoro made easy, be the best mentor and coach ever, get excited about your career path, and get the right tool to become a master of resources.
❗ Looking for a new job? Scroll down to our featured job listings.
YOU DO YOU
Pomodoro Yourself
This Tweet from @theproductmngr provides so much glorious clarity into the Pomodoro Technique that you can start using it tomorrow without once scratching your head.
To summarize: 
Work on a task (and only that task, no emails or messages) for 25 minutes.
Take a 5-minute break. (No skipping! The breaks are a crucial and restorative aspect of the process.)
Repeat until the task is complete.
Do a celebration dance.
SPONSORED BY CALENDLY
The Modern Scheduling Platform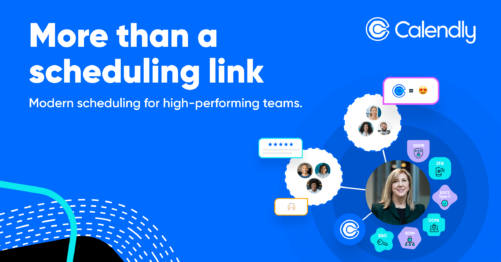 There are tools like Slack for internal messaging, Zoom for video conferencing, and Salesforce for pipeline and customer management.
But there's still one gap that wastes time and causes frustration — scheduling meetings.
The Calendly team recently ran a study and found that people send an average of 7.3 emails to schedule a single meeting 😲. Now multiply that by all of your team members and all of their contacts across the entire customer lifecycle 🤯.
💸 Time is money, and now there's a way to gain some back every time you have to schedule a meeting.
GET MORE SH*T DONE
Mentoring and Coaching: Your Comprehensive 2022 Toolkit
Tech: 
Articles: 
Books:
Podcasts: 
Courses:
General Resources
SPONSORED BY MONDAY.COM
Know How Much You Work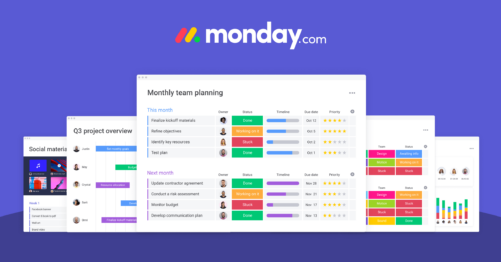 monday.com can either supplement your current workflow or become your sole solution to get things done, and give you clear reporting on what you've spent your time on.
The really cool thing about it is that you can manage all your team's work in one place — very useful for remote teams (oh, and you can get it free if you're strapped for cash).
P.S. Signing up for free won't just help you become more productive, you'll also be supporting The Assist 😊.
LEVEL UP
Your Career: Getting from "Okay" to "Hell Yes"
You can easily see where you want to get in your career, but what happens between now and then may be a little…foggy. Clarify the path from where you are now to where you want to be with a classic SWOT (strengths, weaknesses, opportunities, and threats) analysis.
Step 1: Analyze 
Strengths: What current strengths make me perfect for my dream role?
Weaknesses: What skill gaps do I need to fill to be an ideal candidate for my dream job?
Opportunities: What priority goals will my dream job bring me closer to? What opportunities available to me now could give me a head start on those goals?
Threats: What might stop and/or limit me from developing my targeted skills or inching toward my stretch goals?
Step 2: Plan 
How can I put my current strengths to use right now?
How can I develop skills in my weakest knowledge or competency areas?
What stretch opportunities can I pursue, starting tomorrow?
What will I do to mitigate threats when they pop up?
TECH TALK
Tech and Tools for Resource Management and Allocation
Responding to some of your biggest challenges with a batch of resource management and allocation tools that will help you plan work the way you might play a game: view all the pieces, consider the possibilities, and make sound strategic moves.
Float
Resource management superpower: Turning team and resource allocation into a visual, agile, and flexible concept you can control before it controls you.
Polaris PSA
Resource management superpower: Leveraging artificial intelligence to perform the fine tuning and juggling necessary to achieve your desired output criteria.
Forecast.app
Resource management superpower: Making your big picture an actual visual you can view, adjust, and share.
Runn
Resource management superpower: Analyzing your costs from multiple angles to reveal once-invisible patterns.
JUST FOR FUN
Riddle Me This
Two in a corner, one in a room, zero in a house, but one in a shelter. What am I?
(pssst…answer is below)
PARTNER PICKS
In Case You Missed It…
Boxed for Business offers a consumer-like buying experience making procurement easy, efficient, and reliable. The items your office needs are delivered fast, at a competitive rate, directly to you.
Cabinet is the platform for everything executive assistants and admins need to streamline and modernize administrative operations.
Office Otter is the free automated to-do list you didn't know you needed (until now).
The Daily Upside helps you rethink your financial news diet and gives you crisp, unbiased business insights each morning for free.
NEW & NOTEWORTHY
Latest Listings
The Assist Store — Weekly Drop


We're so excited to announce The Assist store! We'll be adding more products to our store on a regular basis, so we highly suggest bookmarking it.
Trending Team Building Activities:
🚨Job Alerts
Craving more content? Here are some recs to tie you over until then.
Celebrating an upcoming birthday? Get gift inspo here.
Hiring top talent still proves to be difficult these days. Swipe these hiring tips.
Onboarding employees doesn't have to be boring. Make it more fun.
🙋🏻‍♀️ Answer to riddle: The letter "R"
P.S. Follow us on Instagram, TikTok & Twitter for additional tips.