🎉 Happy Women's History Month!
Start your morning with this affirmation:
Today's checklist: Build your decision-making badassery, get certified in IoT, and get more done by dealing effectively with your antisocial colleagues.
YOU DO YOU
Decisively Decisive
What do you want for dinner tonight?
Are you sure?
Positive?
Indecision and second guessing drain our time and energy, even when it comes to small, relatively insignificant choices like what to eat.
Every time you flip flop on a decision or second guess yourself, you're spending valuable mental energy you can no longer direct toward more critical matters.
Here are some strategies and exercises you can use to bolster your decision-making ability and confidence.
If you're feeling like…it's impossible to choose because each possibility seems equally appealing.
Do this: Make your decision criteria more specific. Establish a list of goals and desires you have for yourself or your project. Which possibility satisfies the most items on your wishlist?
If you're feeling like…you have too many emotions to make a logical decision.
Do this: Write out all these emotions and also why they're blocking a decision. The simple act of putting emotions onto paper is enough to help many people process and effectively manage said emotions.
If you're feeling like…you don't have time to hem and haw over the perfect decision.
Do this: Make the best decision you can right now and give yourself permission to reevaluate it later if necessary.
If you're feeling like…you can't stop second guessing every possibility.
Do this: Turn your uncertainty into precision. Frame the concerns causing your second guessing as specific questions and then answer them.
"If the second-guesser would think more precisely and less vaguely about what question exactly he is asking when he doubts himself," write the authors of a study published in Episteme, "then he would be able to see when it is rational to stop re-thinking."
If you're feeling like…your initial instincts are sound but you can't, strictly speaking, explain why.
Do this: Say "because" again and again and again. (I think we should make this investment because I think it's a good idea because I read data suggesting high returns, etc. etc.) Say "because" until you uncover the fact or evidence-based nugget behind your decision.
If you're feeling like…every decision is just too hard.
Do this: Practice making decisions every chance you get, especially small ones you might usually shrug off. If someone asks you what time you want to meet, select a specific time instead of responding with a vague and agreeable, "whatever works."
When someone asks you what movie you want to see, what food you want to eat, and so on, try your best to never default to, "I don't know."
SPONSORED BY UBER FOR BUSINESS
Automate the Meals and Rides Your Executives Need, with No Additional Service Fees*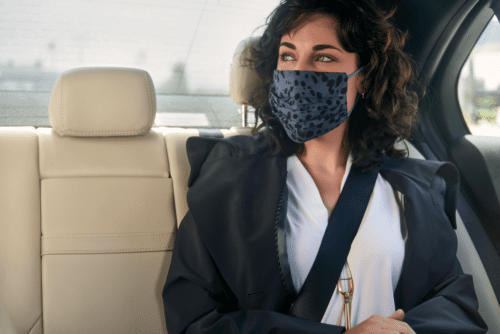 Uber for Business can help keep your executives moving and well fed in the new year.
Request a ride in more than 10,000 cities worldwide or order lunch with Uber Eats from 700,000+ restaurant partners, delivered right to your executive's doorstep.
For virtual meetings, impress clients by sending custom Vouchers for Uber Eats or Rides, and only pay for what they use.
When it's time for expense reporting, set up Uber receipt forwarding directly to your expense provider so you don't have to chase down receipts.
*No Uber for Business service fees for customers who sign up directly. Terms apply.
LEVEL UP
Internet of Things (IoT) Classes and Certifications
According to our research, one of the most in-demand skill sets of 2022 touches on the Internet of Things (IoT), a market expected to swell from its present nearly $381.30 billion to nearly $2,000 billion by 2028.
Build your skills in this marketable area with these classes and certifications:
Internet of Things (IoT) Practitioner Training via Learning Tree International
Objectives:
Learning techniques for planning and implementing IoT systems
Preparing for the ANSI accredited CertNexus® Certified Internet of Things (IoT) Practitioner (Exam ITP-110)
Introduction to Internet of Things via Stanford School of Engineering Online
Objectives:
Gaining a general, overarching understanding of the Internet of Things (IoT)
SPONSORED BY REMOTE TEAM WELLNESS
Virtual Team Wellness Events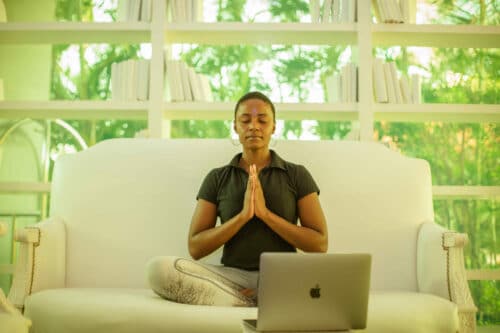 Are you looking to bring more wellness and health to your remote team but don't know where to start?
How about a virtual wellness event for your team?
Remote Team Wellness (RTW) is a world leader in live-taught virtual wellness experiences for teams and they specialize in 1-hour and half-day virtual wellness sessions covering Mental Health, Burnout Prevention, Mindfulness, Physical and Nutritional Wellness, and more.
Trusted by companies like Netflix, Facebook, Microsoft, and L'Oreal, RTW makes it easy for you to put on wellness events for your team — all your team has to do is show up to the session.
To get started, you can browse their current virtual wellness sessions or book a free consult with the RTW team to get a custom proposal.
P.S.
 In addition to WHM kicking off, today is 
Self-Injury Awareness Day
. Additionally, Sleep Awareness Week starts March 14th.
GET MORE SH*T DONE
Socializing with the Antisocial
Have an anti-social boss, co-worker, friend, or family member on your hands?
Many nuances of this complex social situation fall beyond your zone of control, but while you can never make someone change their behavior, you can handle their behavior in ways that mitigate some of the negatives.
It's time to step into the shoes of your favorite salesperson. Door-to-door, car, IT services, or small appliances — take your pick. The important part is cultivating the mindset of someone expecting to hear "no," but who also has a plan for getting to "yes."
Sales tactic: Lead with the benefits.
Pivot for anti-sociability: "When handling difficult people," write Bloggers for the Program on Negotiation for Harvard Law School, "effective negotiation and conflict-resolving strategies can include highlighting what they personally stand to gain from behaving more collaboratively."
Even if the benefits of something (happy hour = fun, for example) seem obvious to you, pretend that you're describing mysterious product features they never knew they wanted.
Sales tactic: Be firm but never aggressive.
Pivot for anti-sociability: You must exert enough force to let the anti-social person know you have an idea worth listening to.
An antisocial person could see an overly permissive stance as an opportunity to manipulate the situation to get something else they want, but they could see an overly firm stance as a threat and respond accordingly (unproductively).
Striking a fine balance is key.
Sales tactic: The customer is always right.
Pivot for anti-sociability: No matter what you hope to get out of your interaction with the anti-social person, you have to anticipate what they need and want, and put those needs and wants before your own.
Check in with yourself throughout the interaction, constantly reframing your approach with empathy for the person's needs, wants, and even personality.
PARTNER PICKS
In Case You Missed It…
Cabinet is the platform for everything executive assistants and admins need to streamline and modernize administrative operations.
Sock Fancy makes corporate gifting a breeze with their premium branded swag. Get free samples by contacting their team and letting them know we sent you.
Boxed offers a consumer-like buying experience making procurement easy, efficient, and reliable. The items your office needs are delivered fast, at a competitive rate, directly to you.
Office Otter is the modern to-do list you didn't know you needed (until now). Automatically turn your convos into tasks (text, email, Slack & Siri) for free.
The Daily Upside helps you rethink your financial news diet and gives you crisp, unbiased business insights each morning for free.
NEW & NOTEWORTHY
Latest Listings
🚨 Job Alerts
This Week's Trending Team Building Activities:
Can't wait until next week's The Assist? Here are some recs to tie you over until then.
P.S. Follow us on Instagram, TikTok & Twitter for additional tips.