Happy St. Patrick's Day 🍀!
SPONSORED BY MARCO EXPERIENCES
Building Culture in a Hybrid Workplace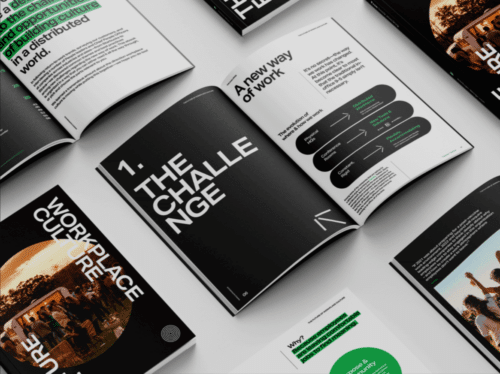 Take a deep dive into the opps and challenges of building company culture in a new, distributed world—as told by Chief People Officers and People Leaders at companies across industries, sizes, and workplace approaches.
Learn from:
Michele Bousquet, CPO, Strava | Interview Insight: Having a culture isn't a choice. Even if culture isn't something that you're choosing to focus on and define, it's going to happen regardless.
May Jensen, VP Partner Resources, Starbucks | Interview Insight: Starbucks corporate employees are more aligned than ever to their globally distributed retail spaces now that they've adopted a hybrid approach.
And many more!
SPONSORED BY THE DAILY UPSIDE
Add This to Your Reading List
If you love The Assist (🤞 fingers crossed you do), you must value getting crisp insights and actionable intel without all the BS.
The Daily Upside, founded by a team of bankers and journalists, is another great newsletter for big-brained readers.
Built with investors in mind, The Daily Upside is packed with heavy-hitting analysis and stories you simply won't find elsewhere.
It's the perfect complement to The Assist, striking that elusive balance of gravitas and wit.
PARTNER PICKS
In Case You Missed It…
Thnks is a platform for building stronger business relationships through efficient, personalized and thoughtful gestures of appreciation. Send to anyone instantly via text or email.
Office Otter is the free automated to-do list you didn't know you needed (until now).
monday.com is the secret to effortless collaboration with your team. Try it free today.
Headspace will help you sleep like a baby and center your mind, no matter what mood you're in. Enjoy 14 days free.
MatchaBar is our latest obsession; it's delicious, helps you focus, and has a ton of health benefits.
NEW & NOTEWORTHY
Latest Listings
😲 Surprise — The Assist Store is Here!


We're so excited to announce The Assist store! We'll be adding more products to our store on a regular basis, so we highly suggest bookmarking it. As always, your feedback is always welcome!
Trending Team Building Activities:
P.S. Follow us on Instagram, TikTok & Twitter for additional tips.