SPONSORED BY OFFICE OTTER
You Can To-Do It All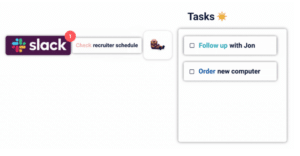 With Office Otter, you can convert your daily requests and messages automatically into tasks in one place to help you do your best work.
Designed with the utmost simplicity, Office Otter is intuitive and easy to use:
💵 Have confidence and work towards a promotion with our powerful downloadable performance reports.
🚀 Start the week with your top priorities through smart due dates.
 ✅ Never miss a step with their Checklists.
You're a people person. Stop forcing scattered tools that weren't made for you, and thrive in your role with Office Otter.
FROM HISTORY.COM
March is Women's History Month!
Women's History Month is a celebration of women's contributions to history, culture and society and has been observed annually in the month of March in the United States since 1987. Women's History Month 2022 will take place from Tuesday, March 1-Thursday, March 31, 2022.
Why Do We Celebrate Women's History Month?
Women's History Month is a dedicated month to reflect on the often-overlooked contributions of women to United States history. From Abigail Adams to Susan B. Anthony, Sojourner Truth to Rosa Parks, the timeline of women's history milestones stretches back to the founding of the United States.
SPONSORED BY MARCO EXPERIENCES
Celebrate Women's History Month With Your Team This March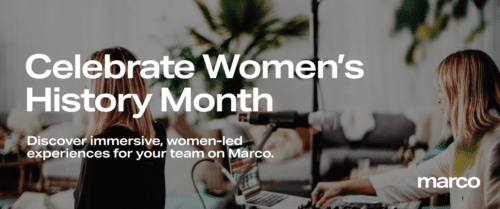 🥳 Celebrate Women's History Month with a Marco Experience.
Choose from immersive, educational, and genuinely fun experiences led by incredible women facilitators — ranging from breathwork and meditation workshops 🧘, to women-empowering conversations over wine tasting 🍷, to Georgia O'Keeffe-inspired painting classes 🎨.
A QUOTE TO LIVE BY
From Ralph Waldo Emerson
"A girl should be two things: who and what she wants."