Each week, we'll highlight a badass woman from our community and you'll have the opportunity to nominate a member to be featured in a future issue (heck, you can even nominate yourself 🙌).
❗ Looking for a new job? Scroll down to our featured job listings.
WOMAN OF THE WEEK
Meet Rachael Bonetti 👋
Hi, I'm Rachael, a former career EA who supported high-profile and respected chairmen, CEOs, thought leaders, and change-makers for nearly 30 years.
Today, I create and deliver unique development programs that help EAs supercharge their careers and support them to balance high performance and wellbeing. After experiencing a physical illness related to career stress, I became a passionate wellbeing advocate; I also deliver programs to full teams to help them create an environment where everyone can thrive.
This is the most rewarding work I've ever done. I love empowering EAs, helping them step into their personal power, own their authority, think strategically, and support them in articulating their value and worth so well they're regarded as the talent they are, not resources.
I also teach meditation, breathwork, and Wayapa Wuurrk (an earth mindfulness practice). In the summer, I teach it on the beach in my community, and now that we're in autumn, I've taken my classes online via Zoom. Helping people find moments of calm is a pretty awesome thing to be able to do.
Fun fact: I'm 5'1″ but I feel like a tall person inside.
✨ Want to connect with Rachael? Say "hi" on LinkedIn and Instagram.
SPONSORED BY WALLING
Visualize All Your Ideas & Tasks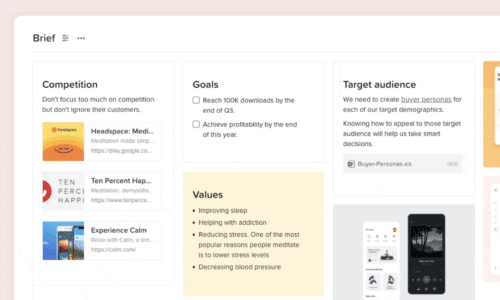 Are your ideas and tasks all over the place?
Meet Walling, a visual space to organize all your ideas, manage tasks and stay on top of your work with ease!
✨ All your ideas and tasks are beautifully organized side by side on Walling to boost your productivity and inspire your creativity.
🐦 The visual experience gives you a bird's eye view of your work and helps you see clearly what tasks need to be done and why they matter.
Q&A CORNER
Rachael's Secrets
Q: What's something you do to help boost your productivity?
A: Learning to work with my energy was a game changer.
I am more productive and focused in the morning, so I like to schedule detailed, strategic or creative work then to maximize when I'm likely to be in the flow.
I practice breathwork if I'm overwhelmed to bring my energy back into a focused state and I make sure to have a change of scenery in the middle of the day (taking a walk, moving rooms).
Q: How do you find work-life balance?
A: I have a dedicated meditation practice that helps me to listen to what my body really needs. I'm careful not to overload my schedule and I listen to my energy; if I'm tired I slow down, and when my energy is high, I make the most of it.
As a business owner, I often find myself inspired or creative at times outside the business day, so if I work on a weekend, or I'm teaching at night, I'm really strict about making sure I take time off the next day so I don't become burned out.
Q: What's the best piece of professional advice you've received so far?
A: You can be the juiciest, ripest peach and there will always be someone who doesn't like peaches.
Learning to place less importance on what people thought of me was liberating and allowed me to show up authentically in ways I'd never had the freedom to do when I was seeking external approval.
Q: What's your favorite software or app that helps with your workflow?
A: I just swapped out from a PC to a Mac. I'm in awe of how intuitive it is linking all devices — everything is available across my phone, iPad, and Macbook.
Work has suddenly become so much easier, even with the learning curve.
Q: What's a book or podcast you'd recommend to a colleague?
A: I'm currently reading Atomic Habits which is great for understanding how to make habits stick.
I just finished Breaking the Habit of Being Yourself which gives really interesting insights into how to reprogram your subconscious.
I love the Radiolab podcast. The quirky subjects always give me an unexpected and fresh perspective to think about.
🧘🏽‍♀️ Which type of meditation is best for you? Find out here.
🍎 Are you a Mac user? Get tips on how to use it more effectively.
SPONSORED BY 123INKJETS
My printer just told me it was joining a band…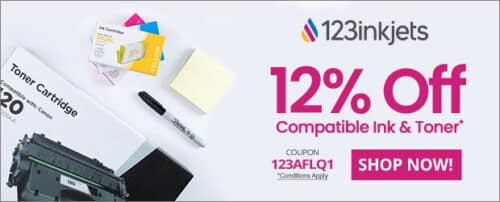 Because it loves to jam 😂.
But all jokes aside, you know what isn't funny?
Running out of ink and toner, and having your printer spit out garbage. You know what's worse?
OVERPAYING for it!
That's why we're partnering with 123inkjets to give you an exclusive 12% off on orders of $55+.
Use our code THEASSIST123 at check out to save on your next purchase (valid through the end of the year).
BLESSINGS IN LESSONS
Let it go, let it go
I was once transferred to the Middle East to open a new office in the region. I'd lived and worked in a few different countries before that so I was no stranger to having to adapt to new cultures, but the ways of doing business are very different there.
In the beginning, I was frustrated that I couldn't get basic things done in the same way I'd been able to everywhere else. I couldn't be as efficient or prepared, and following logic or my experience of common sense didn't apply.
I had to let go of every assumption and expectation I had and just surrender. It gave me the freedom to be innovative in a different way, and taught me the value of patience and to always consider different perspectives.
It changed the way I approached my work even after I returned to Australia.
🧠 Embrace different perspectives at work.
🤔 Learn how to change your assumptions to overcome workplace conflicts.
PARTNER PICKS
In Case You Missed It…
Cabinet is the platform for everything executive assistants and admins need to streamline and modernize administrative operations.
Office Otter is the free automated to-do list you didn't know you needed (until now).
monday.com is the secret to effortless collaboration with your team. Try it free today.
Superhuman helps you get through your emails twice as fast. Achieve inbox zero today (and every day).
NEW & NOTEWORTHY
Latest Listings
The Assist Store — Weekly Drop
We're so excited to announce The Assist store! We'll be adding more products to our store on a regular basis, so we highly suggest bookmarking it.
Trending Team Building Activities:
🚨Job Alerts
Craving more content? Here are some recs to tie you over until then.
Celebrating an upcoming birthday? Get gift inspo here.
Hiring top talent still proves to be difficult these days. Swipe these hiring tips.
Onboarding employees doesn't have to be boring. Make it more fun.
P.S. Follow us on Instagram, TikTok & Twitter for additional tips.
NOMINATE TO BE FEATURED
Know any go-getters? Send them our way.
Do you have a mentor, colleague, family member or friend who inspires you on a regular basis?
Give them some much deserved kudos and shout them out to our growing TA community.