Each week, we'll highlight a badass woman from our community and you'll have the opportunity to nominate a member to be featured in a future issue (heck, you can even nominate yourself 🙌).
❗ Looking for a new job? Scroll down to our featured job listings.
WOMAN OF THE WEEK
Meet Alice Kim 👋
Hi!
I'm Alice — a communications and public affairs professional who moves every 2-3 years to a different city like a true millennial.
I'm a Korean American from Alaska and now residing in middle America (omg!?) in Denver after spending the majority of my life on both the east and west coasts.
I enjoy embracing the Rockies, great outdoors, and accessible mountains all around in the greater Denver area.
✨ Want to connect with Alice? Say "hi" on LinkedIn.
SPONSORED BY CANVA
Canva — How Do We Love Thee? Let Us Count The Ways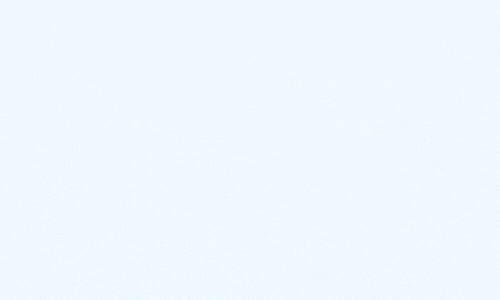 Whether or not "designer" is in your job title, chances are you've probably had to design something at work or even at home (that amazing "IT IS YOUR BIRTHDAY." sign didn't design itself).
The thing we love about Canva (other than it being free) is its intuitive interface — no matter how much or how little you know about design, you'll be given the tools to create something beautiful quickly (tip: look through their templates for inspo).
From work presentations 📈 to wedding invitations 💌 — Canva's the Swiss Army knife you can pull out to design all of the things.
Q&A CORNER
Alice's Secrets
Q: What's something you do to help boost your productivity?
A: I try to break up the day by taking a walk around our neighborhood post-lunch with my husband, even when it's 20 degrees and snowing outside. We would walk the cat too if he cooperated 😂.
Also, sleep is really important to me to function at my best and be the most productive both at work and in life. A balance of good eating habits, sleep patterns, exercise, all that good stuff — it is a holistic approach!
Q: How do you find work-life balance?
A: By being really conscientious of how much and often mental energy and hours go into work, and really trying to end work (time in front of a computer) on time each day. Also, by not taking work home on the weekends if I can help it.
In reality, my profession doesn't really have an "off time" in the comms world of things — we're always plugged in, tuned into what's happening around work, our community, government, the world, and we're hyper-focused on media since that's what we do best in the representation of the agency we work for.
It's really part of a lifestyle and a balancing act to prioritize what kind of work merits actual time and response, versus being situationally aware on a day-to-day basis. We usually end up becoming pretty good at incorporating this skill set as part of our daily routine, and this part of work becomes habitual.
Q: What's the best piece of professional advice you've received so far?
A: Always negotiate for yourself!
Women are often the last ones to advocate for themselves in the workplace, which is really unfortunate. Women, and especially minority women, have to work harder than our male counterparts at the same job to receive the same pay.
Multiple studies show the gender pay gap still persists, albeit women making strides at the workplace in narrowing the wage gap, this discrepency is from the years of institutional discrimination that persists in the work environment and traditional gender roles that existed.
We're in 2022 — we can and should be doing better!
Q: What's your favorite software or app that helps with your workflow?
A: Calendar apps and color-coding everything on the app including due dates, meetings, times, schedule, etc.
My workplace uses Outlook but I'm a huge Google fan. Find an app that merges all of the various platforms onto one app and syncs to the various email channels as well to keep it nice and organized. (Yes, can you tell I am a little OCD?)
Q: What's a book or podcast you'd recommend to a colleague?
A: The Power of Habit – Why We Do What We Do in Life and Business.
You should also check out the Women in Politics Institute at American University — they have some great research studies and short publication reads on gender and advocating for women running for office (I used to work in politics and took their WeLead program in DC where I started my career).
💸 Curious where the wage gap stands today? Learn more.
⚡ Sharpen those negotiation skills with these tips.
SPONSORED BY MORNING BREW
Get Smarter in Just 5 Minutes With Morning Brew
There's a reason over 3 million people start their day with Morning Brew—the daily email that delivers the latest news from Wall Street to Silicon Valley. Business news doesn't have to be dry and dense…make your mornings more enjoyable, for free.
P.S. Morning Brew is a huge influence on us and helped inspire us to launch The Assist. We highly recommend giving them a read.
BLESSINGS IN LESSONS
Finding Your "Why"
I work in government and have been in this sector for the past 10 years of my career. Often, this means public service employees are under-resourced when compared to private sector companies. What makes it possible for someone like me to continue in public service is more than just the job — it's a belief and ideology that we are here to serve.
In government, we believe every person has a right to access services, and it is the responsibility of said public service employees and elected officials alike to serve the population you are elected or hired to represent.
I grew up in an immigrant family as a first-generation American, which meant I was often translating and interpreting for my family, mostly around government programs and policies that were not easy to understand, even in the English language.
So, what is it that drives me?
It's the workplace culture and team that motivates and drives an employee like me to succeed — and again, the belief that the work I do makes a difference and can make an impact on the lives of others. It is a privilege to be able to work in this field, as information and language access are important in knowing what decisions or policies may directly impact residents or families like mine.
🤔 Get tips here on finding your "why".
💡 Want to understand your strengths better? Check out this free quiz.
PARTNER PICKS
In Case You Missed It…
Cabinet is the platform for everything executive assistants and admins need to streamline and modernize administrative operations.
Office Otter is the free automated to-do list you didn't know you needed (until now).
monday.com is the secret to effortless collaboration with your team. Try it free today.
Superhuman helps you get through your emails twice as fast. Achieve inbox zero today (and every day).
NEW & NOTEWORTHY
Latest Listings
The Assist Store — Weekly Drop
Check out our Etsy store! We added an Affinity Month Game Bundle to our store; it includes 5 games total. We'll be adding more products to our store on a regular basis, so we highly suggest bookmarking it.
Trending Team Building Activities:
🚨Job Alerts
Craving more content? Here are some recs to tie you over until then.
Earth Day is coming up on 4/22! Get some ideas on how to celebrate.
Need help with workplace wellness? Start here.
Work-life balance still remains a challenge for many. Strike that balance with these tips.
P.S. Follow us on Instagram, TikTok & Twitter for additional tips.
NOMINATE TO BE FEATURED
Know any go-getters? Send them our way.
Do you have a mentor, colleague, family member or friend who inspires you on a regular basis?
Give them some much deserved kudos and shout them out to our growing TA community.