Brainteaser of the day: Before Mt. Everest was discovered, what was the highest mountain in the world?
Click here to see the answer.
WEEKEND FINDS
Treat Yo'Self
TOGETHER WITH SUNSAMA
Want to break bad habits in 2023? Start by building better ones.
We're sure you've already set your goals for 2023 like the go-getter you are or at least started brainstorming them.
But many of the most impactful leaders know exactly what they need to accomplish before the day even starts. They set weekly goals to inch them towards their big annual goals.
And guess what?
They aren't relying on their brain or scattered sticky notes to set those tasks. They have proper systems and tools.
Sunsama is the daily planner for busy professionals — helping you organize your tasks, meetings and emails all in one place.
Set weekly goals and plan a daily routine that allows you to become your ideal self this year.
FROM ANNIE CRONER, EA & COACH
Do You Feel Underutilized?
Many assistants feel underutilized in their roles.
Perhaps this is you. Perhaps you feel like your executive isn't leveraging you to your full capacity.
Generally this happens for one of 3 reasons:
You're newer to your position and trust hasn't been established yet.
Your executive simply doesn't know what you're capable of or hasn't conceived of leveraging your strengths alongside hers.
Your executive has some preconceived (or antiquated) notion of what an assistant does.
What generally ends up happening when we find ourselves in one of these situations is we don't speak up. We try and prove ourselves and our worth. Unfortunately this often goes unnoticed which leads to lack of fulfillment and eventual resentment.
But…
What if you have more power over your situation than you think?
What if you could help to create your dream role right where you're at and have more peace during the process?
It all starts with how you identify yourself.
Back in the day, when I was an administrative assistant, I took note of the executive assistants that I worked with. I took note of how they presented themselves and the value they brought to their executives.
I worked on my skill gaps, and asked for increased responsibility.
What I was really doing was working on my self-concept. I was being an executive assistant before I actually had the title.
As I worked on my self-concept I began to show up differently and the title followed.
The same tactic works if you're being underutilized in your current role.
Ask yourself how the person who had your dream role would show up. How would she respond to her executive? How would she utilize her voice?
Then take action from that place. From the place of already having what you want.
The truth is you can't control your executive, but you can advocate for yourself. You can "manage up" and be open with your executive about ways she can better utilize you.
To learn more about Annie, please visit her website: WholeAssistant.com or connect with her on LinkedIn.
TOGETHER WITH NEBULA
March Career Horoscope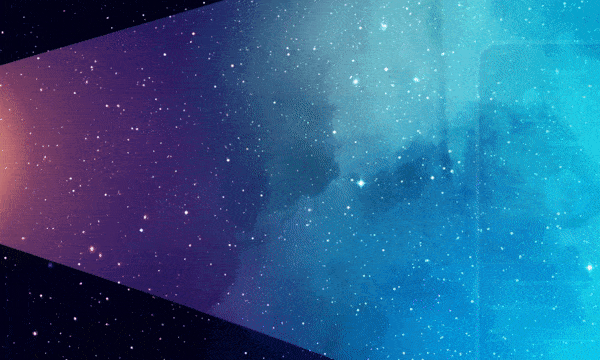 The wait is over: spring is March-ing on! Warmer times are arriving to revive our boldest aspirations with the dreamy Pisces season in bloom. It's the perfect moment to dig out hidden music gems, explore new art techniques, and do self-discovery. In 2023, there's probably an app that can help with any of those mentioned above, but the greatest one to take a deep dive into your personality through astrology is the Nebula app. Download it to get to know your Big 3 (or even the Big 6) and use the insights to grow spiritually and in your career. Speaking of which, here's your March career horoscope by Nebula. Scroll down to read on!
Aries – Alliances will make success
This month is an exciting time to network or build your connections, as they promise to pay off big time! This is more than just teamwork. This is about building alliances with people. People you admire, people you look up to, and people whose opinions and experience you value. Any professional bonds you ignite this month will promise the start of something new and unique, as these people will be instrumental in getting you to that next level you wish to reach further down the line. Keep watering these alliances.
Taurus – Negotiation is the key
This month's central theme of your career will be 'negotiation.' This is not just in the official or business sense (although it certainly applies to that) but also in working relationships. You are encouraged to show your colleagues, managers and clients why your ideas should be valued and appreciated. Allow your persuasion skills to take the forefront. You will see that the things you want are far easier to achieve when you are willing to negotiate. Apply this to every encounter this month, especially if signing any important contracts or documents.
Gemini – Celebrate your wins
You will be provided a reason to celebrate this month, as your career will receive a well-earned win! You must take the time to pat yourself on the back for any achievements that cross your professional path, but also it is essential to bring that sense of 'victory' into everything you do at work this month. This will allow you to build momentum and keep the wins rolling. Cheers to that!
Cancer – Step into your inner power
An exciting challenge lies ahead in your career. Can you step into your inner power and really own the path your career is taking? Stepping into that inner power should be your primary focus this month, as that is where the magic really happens. Stepping into your inner power means really acknowledging your worth and acting accordingly. When you know your worth, you will only allow people/opportunities/situations to enter your career that matches your desired level, so stop holding yourself back. And if you are struggling to tap into that power, fake it 'til you make it – it will come!
Leo – Listen to your wisdom!
Dear Leo, you have much wisdom for which you do not take credit. You have been guilty of doubting yourself professionally, and this month is the time to turn that around. You must trust yourself and know that the wisdom within guides you to the right people and places in your career. You can handle any situation, no matter how big or small! The only thing preventing this is your self-belief, so take ownership of trusting yourself this month – it will bring the best outcomes.
Virgo – Feel fuelled by your hopes and desires!
There is a lot of hope and desire in the air for you right now as you feel more pulled toward your career goals and dreams than ever. You are urged to lean into this and keep your expectations high. Only with a wide gaze can you achieve big things, and the hard work starts now. Allow your hopes and dreams to fuel the fire inside your belly because if you let this be your guide, you will move forwards and upward ten times as fast! Ignoring your own dreams will only keep you stagnant.
Libra – Clarity is coming
Things may have felt a bit sticky at work as of late, and you may have lost some motivation in your career. Well, I have good news for you! This month will provide a turning point and make these uncomfortable or confusing feelings a thing of the past. This is because this month, you will discover a new meaning in why you do what you do and where you want to go. Embrace this clarity. It is your friend and holds the key to the next doors you wish to open.
Scorpio – Enthusiasm and excitement
You will notice that you have a lot of enthusiasm and excitement toward your work this month, which will undoubtedly lead to success no matter what. This revitalization will breathe new life and energy into your work, making you extra eager to hit whatever targets you have been holding in your mind for yourself. However, it is essential not to overdo it, or this could lead to burnout.
Sagittarius – Things are falling into place
Your career is on an upward trajectory, and you are entering a phase where you will go from strength to strength. You will notice your hard work is celebrated this month, and your ideas/plans fall seamlessly into place. Any financial decisions you have to make related to your job will be sorted with ease. Allow yourself to feel optimistic about where things are going, even if you do not have all the answers right now, and be reassured that you are moving toward where you want to go.
Capricorn – Time to put the work in
Patience is the key this month, as you are urged to keep putting in that extra effort and slogging away at things. This month of your career is a chance to get the "behind the scenes" stuff sorted and put the hard work in. This will come to pay off in the following months, and the energy you put into your work right now will only be amplified, causing more significant results and success. Keep your head down. The results are coming.
Aquarius – Positive changes ahead
This month is a great time for positive changes in your career. You are being provided with daring and emboldened energy, which you can use in your favor to really step things up at work. You are in a perfect spot to negotiate a raise or up your prices. It is an excellent time to start a side hustle or even look for a new job if you wish to move on from your current situation. You will feel very 'lucky' this month, as positive upgrades at work will come quickly to you.
Pisces – Financially lucrative opportunities
You have put the work in, and now it is time to reap the benefits of that. Your career is going to be blessed with financially lucrative opportunities this month. Your income will increase, and you will be allowed to save some of it too. Think of any bonus or extra income as a chance to invest for the future, and use the good fortune you receive at work this month to bless your future self.
TOGETHER WITH MORNING BREW
Learn Something New Every Day
Join over 4 million people by reading Morning Brew — the free daily email delivering the latest news across business, finance, and tech.
Let's face it: traditional business news is dry, dense, & boring. But Morning Brew is written in a witty yet educational tone that makes reading the news actually enjoyable.
The best part? It's 100% free and only takes 5 minutes to read so that you can get all of the most relevant updates and get on with your day. Check it out!
A QUOTE TO LIVE BY
From Oprah Winfrey
"You know you are on the road to success if you would do your job and not be paid for it."
Joanna's Recs
Cameron's Recs
Show to binge 📺 :
The Umbrella Academy

Song to bump 🎵:
Cute Without The E (Ziri) bu Steve Aoki and Taking Back Sunday

Podcast 🎙️:
Nice White Parents

Book 📚:
The Girl with the Dragon Tattoo by Stieg Larsson

Wishlist 📝:
Affirmation Cards

PARTNER PICKS
In Case You Missed It…
Natural Cycles is the only FDA-cleared birth control app that ditches hormones.
Evergreen is the only peer-to-peer recognition app that lets teams recognize a job well done while planting trees for the planet.
Group Together is the easiest way to get a group gift and card together for a teammate. Their platform is free for unlimited people.
monday.com is the swiss army knife of project management software — and you can try it free today.
PETS OF THE WEEK
Maungo
Maunganui, a.k.a. Maungo, is a patio prince who loves chasing ankles, fitting into tiny boxes, and wearing his purple shoe string as an accessory. He's been keeping his humans entertained for the past 13 years with his fits of the zoomies and chattering with the outside world.
💌
We're huge pet lovers at The Assist and want to feature a pet each week — fill out this form for your fur baby to be featured!