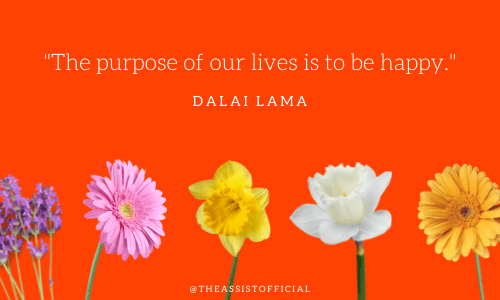 Brainteaser of the day: A man stands on one side of a river, his dog on the other. The man calls his dog, who immediately crosses the river without getting wet and without using a bridge or a boat. How did the dog do it?
Click here to see the answer.
SPONSORED BY OFFICE OTTER
You Can To-Do It All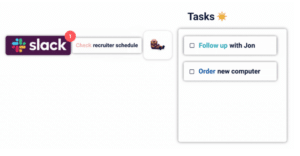 With Office Otter, you can convert your daily requests and messages automatically into tasks in one place to help you do your best work.
Designed with the utmost simplicity, Office Otter is intuitive and easy to use:
💵 Have confidence and work towards a promotion with our powerful downloadable performance reports.
🚀 Start the week with your top priorities through smart due dates.
 ✅ Never miss a step with their Checklists.
You're a people person. Stop forcing scattered tools that weren't made for you, and thrive in your role with Office Otter.
FROM NEBULA: HOROSCOPE&ASTROLOGY APP

Your June CareerHoroscope
Aries
With Pluto in your 10th house, you have an increased chance to reach fame and authority in your career. However, since Pluto is in Retrograde motion, you need to be patient as your success might come gradually.
Taurus
With Saturn in Retrograde motion circling your 10th house of career, you need to prepare to experience delays in your work. Avoid feeling frustrated and rely on your incredible ability to stay patient. While waiting for the pieces to come together, focus on your long-term goals.
Gemini
Jupiter in your 10th house brings luck, and if you were looking for the job of your dreams, June might be the month when you get it. Neptune heightens your creativity, which helps you thrive professionally. As a result, expansion and growth in your career are most likely to occur.
Cancer
Venus helps you build harmonious relationships with your colleagues in the first half of the month. As a result, you will feel balanced and work in a pleasant atmosphere. During the second half of June, Mars in Aries gives you the courage to start new projects and aim higher.
Leo
Communication is the key to your success this month. Mercury falls in your 10th house of a career, which puts into action your long-term plans. In addition, your boss and colleagues are more likely to respond to your ideas and hear you out.
Virgo
Saturn in Retrograde motion in your 6th house might test your patience. Although it may take longer for your plans to complete, you could use this month to work on strengthening your long-term goals and objectives for the future.
Libra
With Jupiter in your 6th house of daily life, you'll experience a wave of good luck during this month. So make sure you keep your eyes open as there might be more than one chance to improve your job, make more money, or acquire higher social status.
Scorpio
June starts peacefully due to the influence of Venus in your 6th house. However, in the second part of the month, you should be more cautious as Uranus, the planet of unanticipated events, can bring more than one surprise, and all might not be so pleasant.
Sagittarius
Mercury in Taurus helps you communicate clearly and straightforwardly with colleagues, clients, and your boss. Promotion or a pay raise is also possible in the second half of the month with Venus transit in your 6th house.
Capricorn
With the Sun in your 6th house of daily work, your career takes off, and you will come across great opportunities. Your career focus is straight on point, and you'll manage to achieve exceptional results in your work this month.
Aquarius
Throughout the first half of the month, Venus inspires you to write, talk and think about triumph. Try to remember that patience is a virtue, and it takes time for good things to come together. Saturn in your 1st house tests your will, and if you stay focused, success is inevitable.
Pisces
Mars helps you make a jump start into June. Your energy is high, and it will help you get more work done than usual. As the days pass by the second half of the month, Venus makes transit into your 3rd house, allowing you'll make a financial triumph.
Download Nebula to read daily/monthly/yearly horoscopes, check compatibility with friends, lovers, and coworkers, consult with astrologers, and much more!
This horoscope was brought by the top astrologer of Nebula: Horoscope & Astrology app.
SPONSORED BY THE GIST
Tired of sports being a "guys' thing"? Same.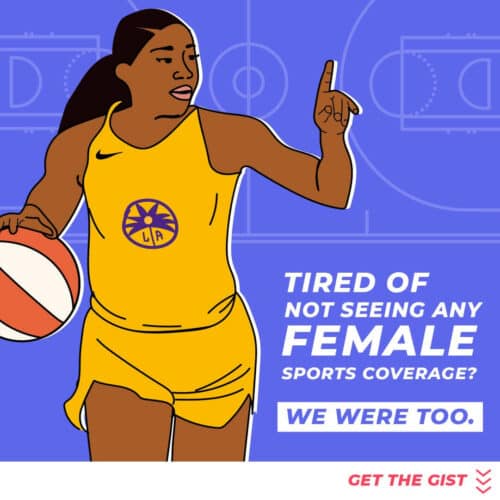 Sign up for The GIST — an entertaining, free, 4x-weekly newsletter written by women. Get the 'gist' of what's going on in the sports world in less than 5 minutes 🏀⚽️🎾.
A QUOTE TO LIVE BY
From Oprah Winfrey
"If you look at what you have in life, you'll always have more. If you look at what you don't have in life, you'll never have enough."
PARTNER PICKS
In Case You Missed It…
CultureBot is the first Slack integration specifically designed to foster connections, start conversations, and help your company culture bloom.
signNow is the #1 way to sign documents securely from your desk or when you're on the go. Try it free.
Revela will help you quit feeling helpless over your hair loss. Let it grow, let it groooow 🎵.
Office Otter is the free automated to-do list you didn't know you needed (until now).
NEW & NOTEWORTHY
Latest Listings
The Assist Store
🚨 Help Wanted
Craving more content? Here are some recs to tie you over until then.